On the third day we got up early, breakfast in hotel and went on further touring the city.
Mass in Baptist church
The first on my list was the see the Mass in the Baptist church and listen to live gospel music. This was amazing experience because in Poland we have different style of Mass in church (catholic). It was a very interesting experience to be able compare both churches.
Walk on Broadway
After mass join to me my friend and we went along Broadway to the south.
Our our way we saw unique building called "Flatron" and two small parks "Madison Square Park" and "Union Square Park".
Strolling through to the city, we admired the vastness of the buildings and one of the most recognized buildings "Empire State Building".
From that place we went in the direction "Washington Park", which was at the University NYU.
From here we were closer to our next point our list.
New York from the viewpoint
On my birthday before flight to NYC I got from my friend gift. This was VIP entrance to the "One World Trade Center" lookout on 102 floor.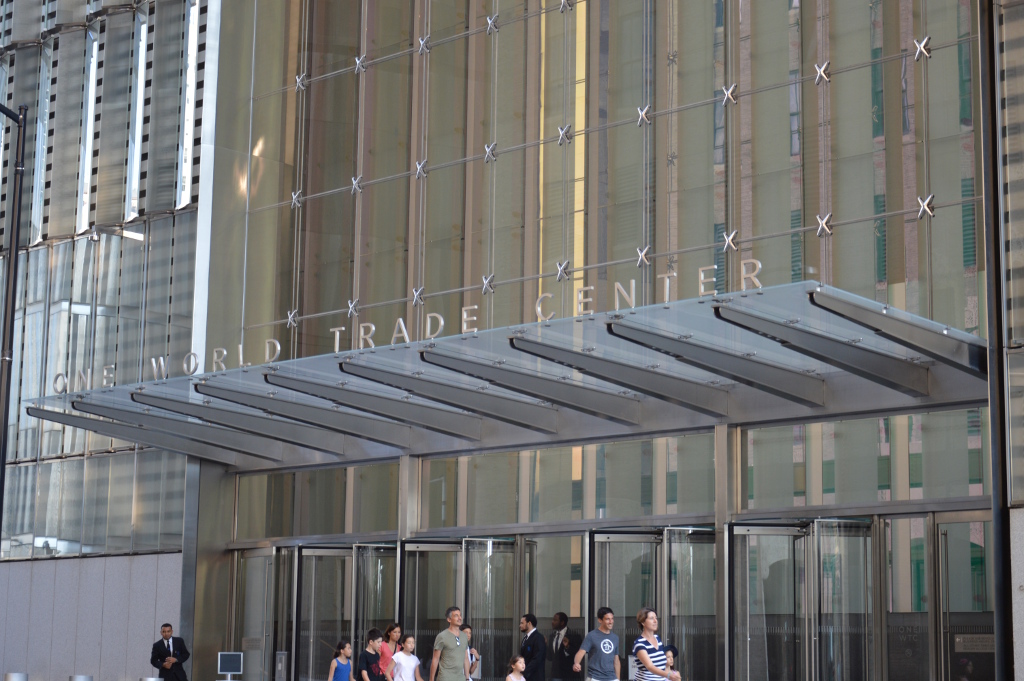 The view from this lookout was amazing, from here we can saw all of districts surrounding the building, Brooklyn Bridge, Manhattan Bridge, Statue of Liberty, Jersey City and a think big part of Manhattan.
I almost forgot, the biggest impression on me made the beginning of the tour of the building. Namely ride the interactive elevator, showing us the panorama of the city changing with the change floor.
Memorial 9/11
When we finished exploring "On World Center", we went to the Memorial 9/11. This is a place dedicated to those who died during terrorist attack at the Word Trade Center at 11 september 2001.
Back to hotel
At the end we went to a walk west of Manhattan's waterfront towards our hotel.
At the end we went to a walk west of Manhattan's waterfront towards our hotel. There is a cool place to take a break to drink beer and admire New Jersey at the night.
Tu sum up our day we made about 18 kilometers by foot 🙂